Had the payment meetup for
JubiFlea
at starbucks which was megaboring cause annoying people tend to come at the last minute when you're going off for lunch or leaving. totally wtf. waited the whole day and they started streaming in when i was about to leave.
Met up with brudders for carl's junior's dinner. the beefy fries were yummy (: rmbed eating them once with BFF in the cinema and grossing her out with the chilli sauce on the tissue, saying it looked like a stained pad. LOL. good times.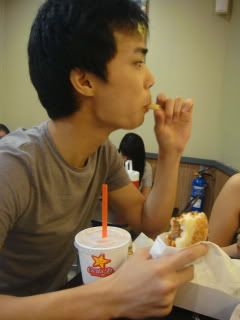 The Happy Couple.
The bored lightbulb friends.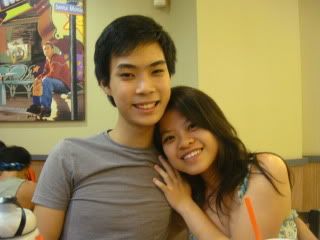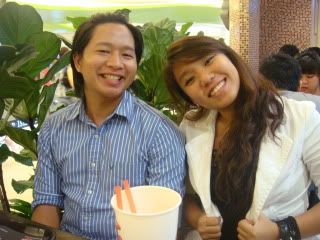 walked around a bit with toh while lau sent his darling off and deposit my stuff in his car. HAHA. they seriously took so long that we bet they had major makeout in the car. tsktsk.
FIRSTPAGE (PAGEONE) shopping after that and i realized they're really sweet bfs. (: they'll buy little thingeys for their girls and meticulously pick them out. hais, if only my dear lcb would do that. dont need any expensive stuff. just a little sth to tell me he misses me. ): oh wells.
got a lift home frm lau and his reckless driving was so scary. HAHA. nevertheless, thanks lau!
and this is what he did to his brudders: